Innovative Participatory Governance
The core of the PROMS participatory governance is an innovative framework used to engage patients. Within this framework, patient advocacy organizations play an important role, as boundary organisations between science and society, to define and implement the "how to" patient engagement. Hence, the Engagement Coordination Team (ECT), including people affected by MS, was established to support the PROMS Initiative, integrating the unique experience of living with MS to initiative.
Born as a multi-stakeholder initiative gathering 60+ organisations worldwide and several scientific/advocacy experts, the PROMS initiative is rooted upon an open and participatory governance structure.
Within it, people living with MS (PwMS) inform the initiative's direction via the ECT and bring their experiential knowledge in the WGs.
The concept of the ECT was developed within the EU-funded MULTI-ACT proiect to enable representativeness and inclusivity of the relevant PwMS community.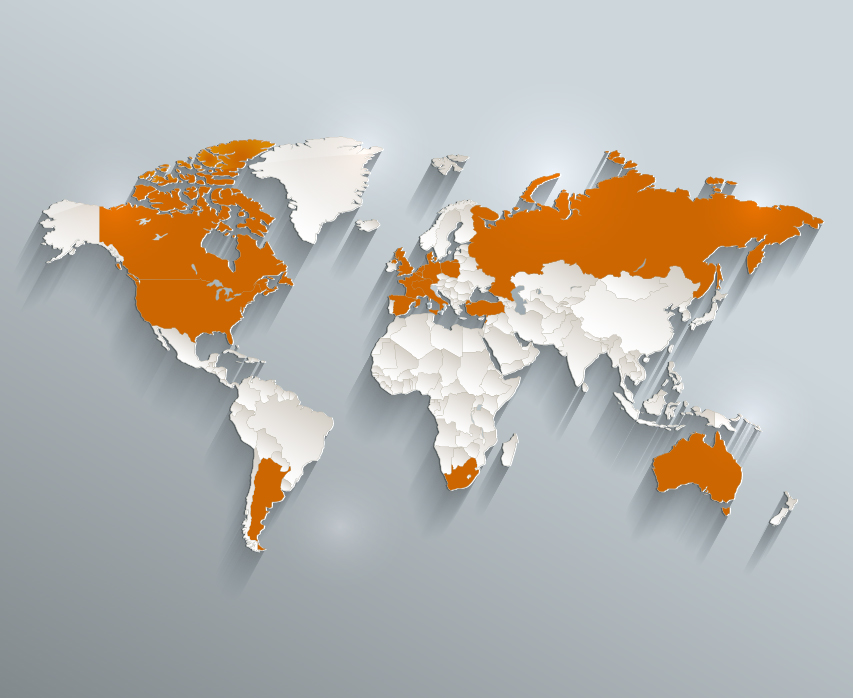 European Charcot Foundation
MS International Foundation
Italian MS Society
United States MS Society
Canada MS Society
UK MS Society
South Africa MS Society
Université de Lille
Universität Düsseldorf
Università di Firenze (ITA)
VU University Medical Center
Critical Path Institute
Universiteit Hasselt
Novartis
EMD Sereno Inc.
Merck
Biogen
Roche
Sanofi
Genentech
Seaton International
Modus Europe
Hospital Italiano
Università degli Studi di Milano Bicocca
Region Hovedstaden
Queen Mary University of London
The

University of East Anglia
Universitätsspital Basel
Imperial College London
KU Leuven
University of California San Francisco
IRCCS Ospedale San Raffaele Milano
Northwestern University
Accelerated Cure Project
Centre Hospitalier Universitaire de Rennes
İstanbul Üniversitesi
MS Australia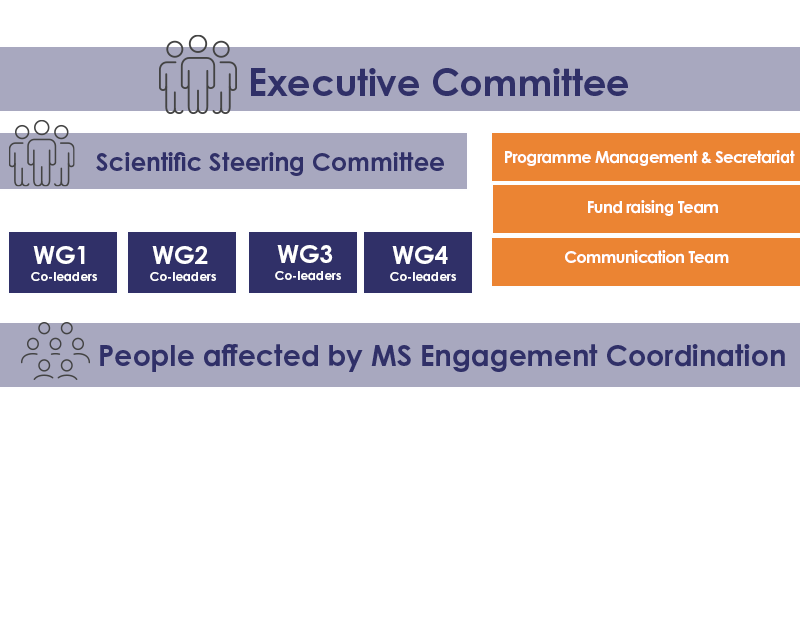 Scientific Steering  Committee
PwMS  Engagement  Coordination  Team